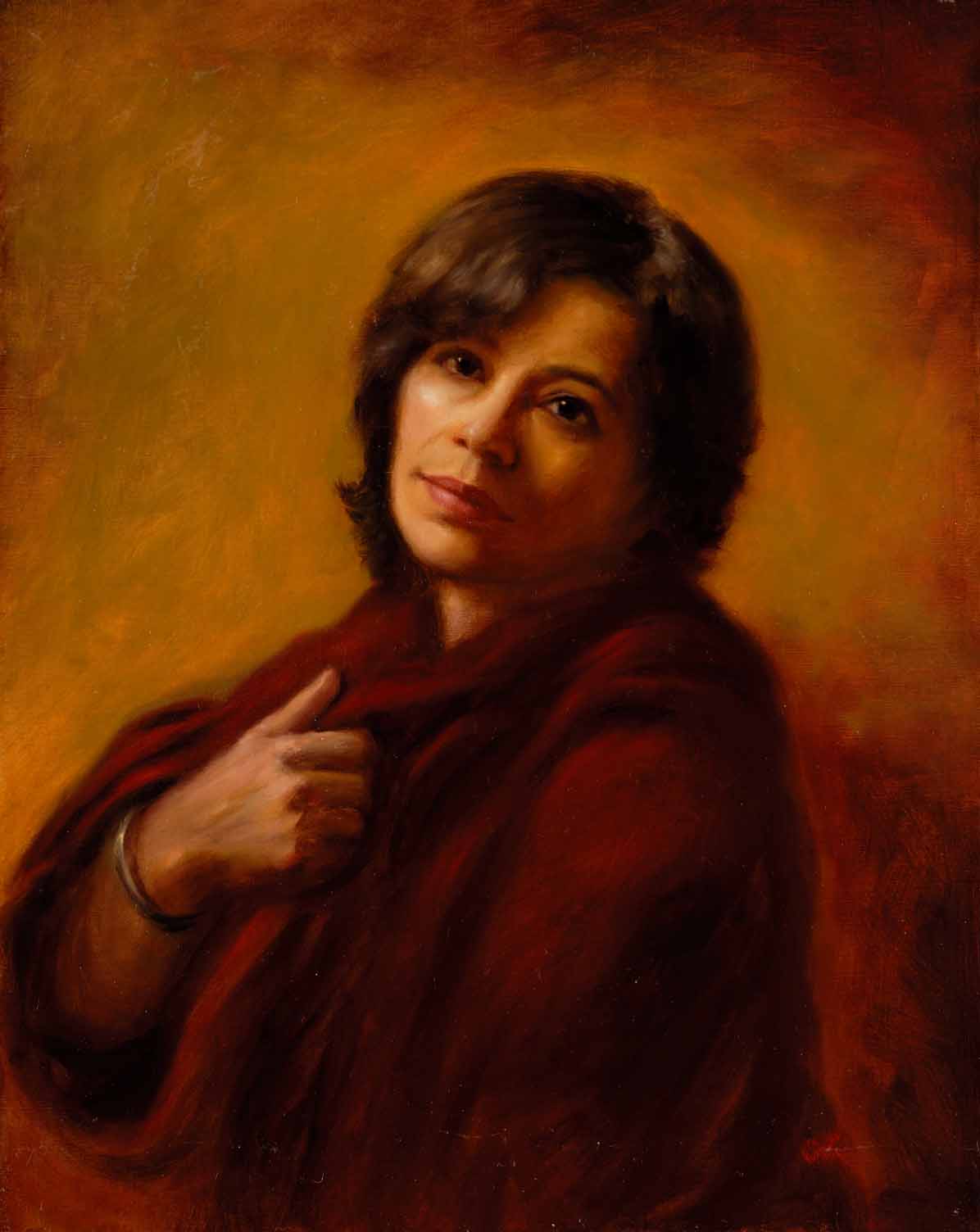 Olivia Santiago was born and raised in Kahuku, on the island of Oahu, Hawaii. She attended the University of Hawaii, at Windward, Kaneohe. For 2 years, she studied under artist professor Snowden Hodges who specializes in painting and drawing of the old masters, such as Peter Paul Rubens.
Shortly after, Olivia furthered her studies in Florence, Italy attending Charles Cecil Studio, there she continued training in naturalistic tradition drawing and painting which dates back to Titian, Van Dyck and Velàzques, after which she remained in Florence and studied privately on her own for 3 years.
She currently paints in her studio.
Olivia resides in Florence with her husband and still profoundly inspired by the Masters of Art.
For informations about prices and commissions please contact the artist